For award-winning service simply call
1-800-875-7426
HGi Technologies proudly provides fast, friendly, and reliable service for copiers, laser printers & MFPs, from Ricoh (including Savin, Nashuatec, and Gestetner), Lexmark, and HP. At HGi Technologies, we know that technical expertise is not all that our customers expect.
Our technicians understand that customer service is a big part of their job. You can expect a professional who will fully explain the service issues, train your users when needed, and use their technical skills to keep your equipment operating at peak performance.
.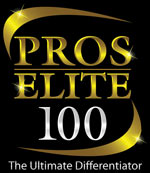 We are the only PROS Elite 100 dealer in South Florida
We're committed to providing service excellence throughout our organization. As a PROS Elite certified dealer, our service technicians are highly trained to diagnose and fix copiers and printers. Plus, our service results are audited regularly.
As a customer of HGi Technologies, you will receive uptime in excess of 95% thanks to the dedication to technician training and servicing techniques audited by PROs. Our service technicians are some of the most highly trained, experienced, and friendly in South Florida.
Expert evaluation and no-obligation estimate for new customers!
Genuine Ricoh parts and most emergency parts available the next business day!
HP maintenance kits installed the next business day!
Flexible service billing!
Friendly and knowledgeable service technicians.